Round Body Design
Side Pocket Gas Lift Mandrels
Round Body Design Side Pocket Mandrel Production
MANA's round body design incorporates an integral one-piece machined pocket and tool discriminator that is offset from the tubing bore to allow full tubing drift room for well service operations. The tool discriminator deflects larger tools from entering the pocket area and also protects the valve latch. These side pocket mandrels feature a single side pocket that accepts 1 inch and 1-1/2 inch outside diameter flow-control devices. An orienting sleeve in select designs allows an option to use positive kickover tool alignment to run or retrieve gas lift valves in deviated wells.

Depending on well applications, MANA's round body design can be used to run in slimhole completions or high pressure well applications. Besides tubing flow, our mandrels can also be used for specialized applications such as gauge monitoring, casing flow, chamber lift, waterflood, chemical injection and side string.

Selection Guide:
MANA Completion Systems uses symbols to identify the features in the selection of side pocket mandrels.
SPM – Side Pocket Mandrel
O – Orienting Sleeve
1.0 – For 1″ Outside Diameter Flow Control Device
1.5 – For 1-1/2″ Outside Diameter Flow Control Device
R – Round Mandrel with Machined Pocket and Deflector Guard for Medium and High Pressure Applications
CI – Chemical Injection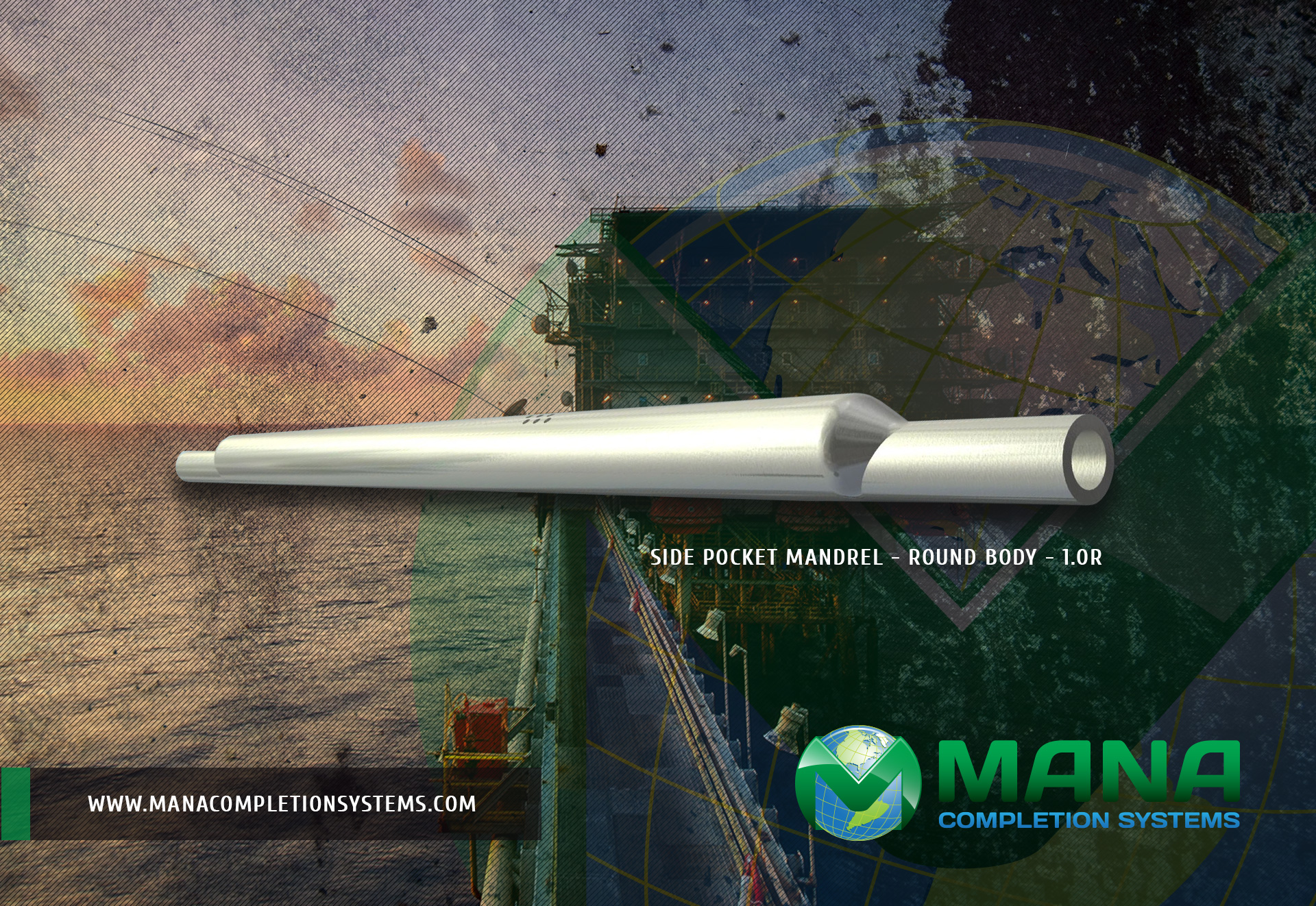 MANA Completion Systems' round profile mandrels offer superior pressure rating and smallest clearance for use in high pressure or tight hole situations. They are available in 4130 LHT/ HHT, 13 Chrome and Inconel materials. All are manufactured in our API 19G1 V1 licensed Louisiana, USA facility.